Welcome to the Ontario Youth Apprenticeship Program - OYAP page at
This web site provides more specific information about OYAP in your school and how to get involved.
To find out how to participate, Contact your Guidance Counsellor and Co-op teacher.
The Employment Ontario program is funded by the Government of Ontario.
Skilled Trades Ontario (STO), Building Opportunities in the Skilled Trades Act, 2021 (BOSTA)
NEW! Listen to OYAP podcasts
https://oyaphamilton.ca/oyap-hamilton-podcast/
Students can take Cooperative Education courses in any of these 144 different apprenticeship careers!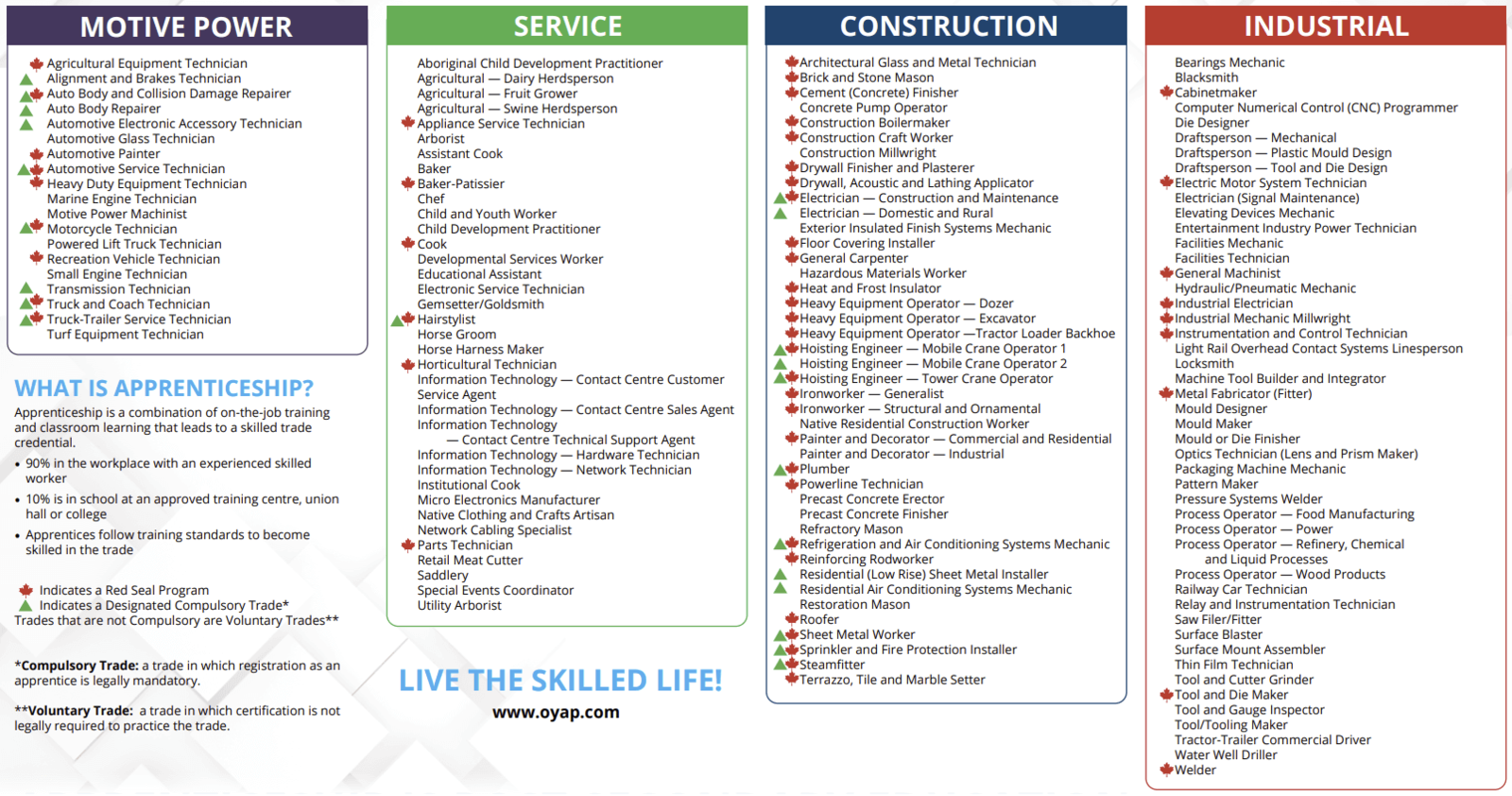 OYAP VIDEOS
Inspirational Prayer
"OYAP is about helping students discover their passion and offering the opportunity to do what they love."
"OYAP is about believing that every student has special talents and gifts with infinite potential and placing that resource in the right place."
"OYAP is about facilitating for students so they can do what they love and love what they do."
"OYAP carves the path through the forest so students can find their way and arrive at a destination where they find gratification and a sense of fulfillment."
"OYAP is about helping students believe in themselves and the community believing in them."
Written by:
Peter Tassi – Chaplain
Cathedral CSS
Mira Domjancic – Co-op Teacher
St. Thomas More CSS
CO-OP IS....
Co-op is a helping hand,
Co-op is perfecting the plan,
Co-op makes you love to learn,
When will it be your turn?
Co-op is new every day, joining co-op will make you say:
"I love my day!"
Lee Costie
Cathedral Catholic Secondary School Student